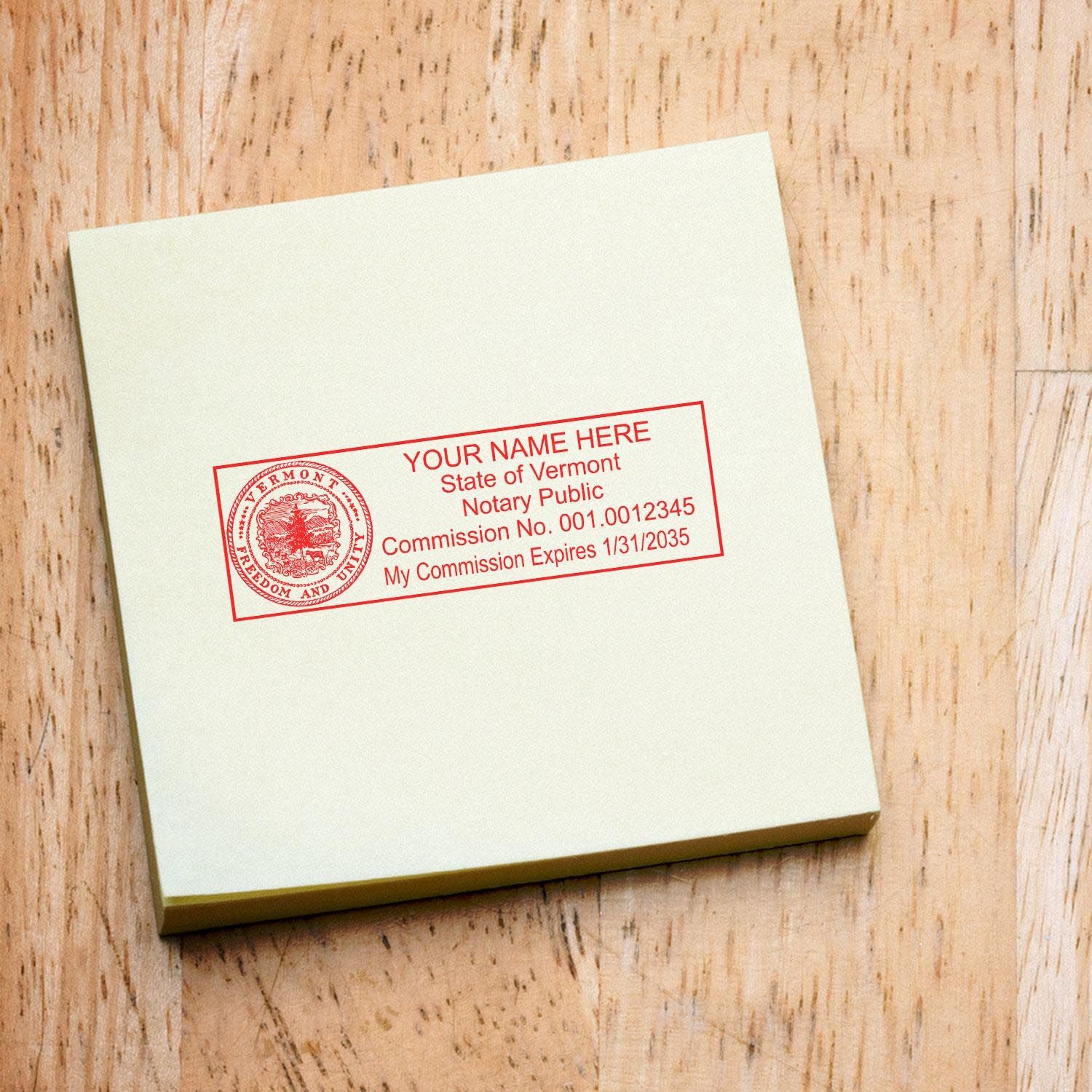 When one thinks of Vermont, specific images come to mind- rolling green hills, quaint farmhouses dotting the landscape, and red barns. However, Vermont is also home to a thriving business community, and one crucial aspect of conducting business in Vermont is having access to quality notary supplies. Notary supplies are used to authenticate documents and protect against fraud. They are an essential part of conducting business in Vermont, and as a result, Vermont notary supplies are held to a high standard. When looking for Vermont notary supplies, you can be confident that you will find high-quality products that meet your needs. Whether looking for Vermont notary stamps, seals, or other notary supplies, you can be confident that you will find what you need in Vermont. So, when you need quality notary supplies, look to Vermont.
What Type of Vermont Notary Supplies are Needed?
Notary supplies are not governed by state law in the same way that other professions, like attorneys or doctors, are. This leaves notaries with many choices regarding what type of supplies they need to do their job. The most important thing for a notary to have been a notary stamp, which is used to leave an impression on official documents. In Vermont, any type of notary stamp is acceptable if it contains the elements required by law.
Other standard supplies include:
Vermont Notary Stamps
You have a lot of flexibility as to what type of stamp you are permitted to use as you can choose a round or rectangular stamp that could be a traditional rubber stamp, a self-inking stamp, or a pre-inked stamp. The stamp should contain your name as it appears on your notary certificate, your commission number, and the words "Notary Public" and "Vermont".
Notary Journal
A notary journal is used to keep a record of every notarization that is performed. This journal may be required by your state, so it's important to check the laws in Vermont.
Vermont Notary Seals
A notary seal is not required by law in Vermont, but many notaries choose to use one anyway, containing a commission expiration date.
Notary Bond
A notary bond is a type of insurance that protects the notary from any losses that may occur while they are performing their duties. This is not required by Vermont laws law, but it is something that many notaries choose to purchase.
Seal Impression Inker
A seal inker is a device used to apply ink to the notary's stamp. This is not required by law, but it can be helpful if the notary wants to photocopy their embossed seal impression.
Inkless Thumbprint Pad
An inkless thumbprint pad is a device that allows the notary to take a thumbprint without using ink. This can be helpful if the notary wants to avoid getting ink on their hands or clothing. With so many choices, it can be difficult to know what supplies you need as a Vermont notary. The best way to figure out what you need is to consult with other notaries in your area and see what they recommend. You can also check with the Vermont Secretary of State's office for more information.
Where To Buy These Supplies?
There are a few different ways that you can go about getting your Vermont notary supplies. One option is to purchase them from a local provider. Another option is to buy them online from a reputable source. Whichever route you decide to go, make sure that you do your research so that you are getting the best possible deal on your supplies. If you are looking for a local provider of Vermont notary supplies, one option is to check with your local Chamber of Commerce. They may be able to point you in the right direction. Additionally, you can also check with your state's Notary Association. They should be able to provide you with a list of local providers.
If you decide to purchase your Vermont notary supplies online, there are a few things that you will want to keep in mind.
First, make sure that you find a reputable source. There are many scams out there, so you will want to be sure that you are dealing with a reputable company.
Additionally, you will want to make sure that you compare prices from multiple sources before making your purchase.
By doing your research, you can be sure that you are getting the best possible deal on your notary supplies.
Vermont notary supplies are an important part of being a notary public. By taking the time to research your options and find the best possible deals, you can be sure that you are prepared to perform your duties as a notary public. Vermont notaries play an important role in our society, and they must have the proper supplies to do their job.
What Are The Benefits Of Having A Notary Public?
There are many benefits to having a notary public. A notary can:
Witness and authenticate signatures on important documents
Administer oaths and affirmations
certify that a copy of a document is true
A notary public is an important figure in the legal process. If you are planning on entering any legal contracts, it is advisable to have a notary public witness authenticate your signature.
Notary publics are also able to administer oaths and affirmations. This means that they can swear you in as a witness in a court case or certify that a document is true. This is an important service that can save you time and money. If you need any of these services, you can purchase Vermont notary supplies from a reputable supplier. Having the right supplies is essential to being a successful notary public. Make sure you are prepared for anything by stocking up on Vermont notary supplies today.
Benefits Of Having The Right Supplies:
As a Notary Public, you must have the right supplies to perform your duties correctly. Here are some of the benefits of having the right supplies:
With the right supplies, you will be able to perform your duties as a Notary Public correctly and efficiently. This means that you will be able to notarize documents accurately and promptly. Having the right supplies will also help you to avoid making mistakes that could result in costly delays or even legal problems.
With the right supplies, you will be able to:
Notarize documents accurately
Notarize documents promptly
Avoid making mistakes
So, make sure that you have the right supplies before you start your work as a Notary Public.
Conclusion
Becoming a notary in Vermont is simple, and the state offers many resources to help you get started. With the right supplies and training, you'll be ready to provide important notarization services to your community.
About ESS
At ESS, we know it is essential that your official stamp is made to state standards so you never have to worry about your notarial acts being rejected. All of our notary and professional seals are made to state regulations and are backed by our state board guarantee. Still have more questions? Visit us online and click our contact us button for phone e-mail options.