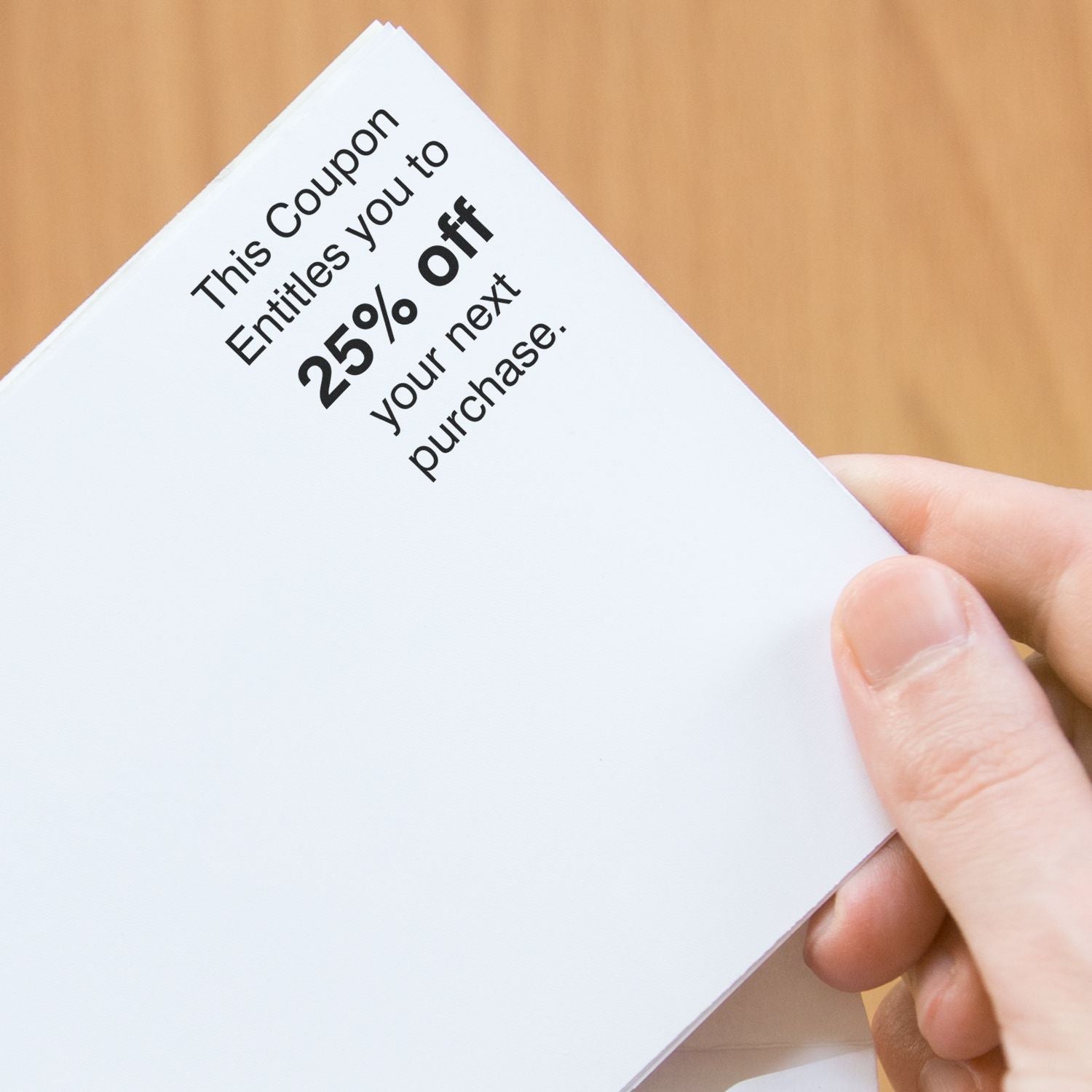 Do you have your own loyalty program for your customers at your company? If not, you should consider using stamps. Stamp-based loyalty programs are becoming more and more popular, and there are several reasons why. In this blog post, we will discuss the benefits of using stamps for your loyalty program, and we will provide some tips on how to get started.
What Are Custom Stamps And How Do They Work?
Stamps are used to make a quick impression or mark a piece of paper for various purposes. One common use for stamps is for loyalty cards, which are typically stamped to the back of a card as a way to track and reward customer purchases.
Other uses for stamps include marking letters, packages, or other items for shipping or customs processes. Overall, stamps are an important and widely used tool for managing and promoting products, services, and organizations around the world.
How Can Rubber Stamps Be Used In Customer Loyalty Programs?
Stamps have long been used as a simple and effective tool for loyalty programs. From clothing stores to coffee shops, the use of stamps is widespread in the retail industry. But how do these tiny stamped impressions actually work?
One way that stamps are used in loyalty programs is by offering discounts on certain goods or services based on the total amount spent by customers. For example, a stamp might be used for every $25 spent at a store, and once 10 stamps have been collected, the customer receives a 5% discount on their next purchase.
This helps to encourage customers to shop at specific stores regularly since they know they will be rewarded for their purchases with valuable savings on future items.
Another way loyalty stamps are used in loyalty programs is through point accumulation systems. Under this system, customers earn points with each purchase that can then later be redeemed for discounts or free products.
For instance, a customer might get one point for every dollar spent at a store and then spend those points on products once they have earned enough of them. This helps to give customers more flexibility in terms of when and how they redeem their points, encouraging them to come back again and again to claim their rewards.
Overall, stamps have become an integral part of many successful loyalty programs due to their simplicity and effectiveness in engaging customers and rewarding their patronage.
What Are Some Benefits Of Using Stamps For a Customer Loyalty Program?
There are many different benefits to using stamps for loyalty programs. One of the most obvious is that stamps are a tangible way for consumers to track their progress and earn rewards.
Finally, stamps also provide an affordable way for businesses to build brand recognition and reward loyal customers.
Whether they are regular rubber stamps or a self-inking model, stamps can create an appealing visual aesthetic that helps businesses stand out from their competitors and communicate the value of their products and services.
How can a Rewards Program be Used to Reward Customer Loyalty?
There are so many ways to use stamps to further elevate a rewards program. Below are a few ideas to help keep customers engaged.
New Customers
Help new customers stand out and offer customers an incentive to come in to make future purchases.
Existing Customers
These are your regular customers and a rewards program is a way to keep them happy. They can earn loyalty points each time they purchase and you can use a stamp to easily keep track. Reward customers by giving them a reason to keep coming in.
Future Products
A customer might be hesitant to try new products and wrapping in future products with your loyalty app or another effective reward program can help sell more products.
Brand Advocates
Online stores have a lot of competition with other retailers so programs that reward customers have more benefits than just selling the company's products. The real value of your brand advocates is that they are a spokesperson for your customer base.
Motivate Customers
Loyalty members will love getting reward points or other benefits depending on your program design. The best example of a customer loyalty program keeps valuable customers informed about new products, giving the customer benefits for coming back in, and tell other consumers about your customer loyalty program.
Customer Experience
Rewards customers are your repeat customers. They will continue to keep coming back if they feel like you have your focus on them and they enjoy shopping with you other your competitors.
Customer Loyalty
Customer loyalty programs help you stay in touch with your existing customers. Whether they are coming into a storefront or visiting your online store, loyalty programs provide a way to further communicate with your loyalty members without it feeling like a sales pitch.
Exclusive Events
Maybe instead of just getting money back or discounts, your loyalty programs offer early access to product launch events or special sales nights. Everyone enjoys having access to a fun party.
Rewards Points
Who doesn't love to collect reward points? You need to sell products but your existing customers will like to earn rewards to receive free products or get points to get money back.
Other Perks
There are multiple options for setting up a customer loyalty program. Your loyalty club members will serve as a solid customer base coming back to receive benefits but also make repeat purchases.
How Can You Get Started With Using Stamps For Your Rewards Programs?
Getting started with a stamps-based loyalty program can seem daunting at first, particularly if you are new to working with stamps. However, with the right tools and a bit of forethought, it is quite easy to get up and running.
First, you will need to decide on the type of stamp that you want to use for your program. There are several different options available, including basic self-inking stamps, pre-inked stamps, and self-inking stamps that let you create designs from scratch.. You should think about factors like design requirements and ease of use when making your choice.
Once you have selected your stamp type, the next step is to set up your system in a way that makes it easy for customers to collect and redeem their stamps. It might also involve creating a printed roster where customers can check their progress toward rewards. Whatever method you choose, be sure to make it as simple as possible for customers so that they are more motivated to use your loyalty programs regularly.
Finally, consider offering incentives for customers. For example, you might offer discounts or free gift cards upon completion of certain milestones like collecting 25 or 100 tokens from your program. This helps keep interest levels high among customers over time and encourages them to continue returning to your business for repeat purchases.
With some careful planning and implementation, starting a stamps-based loyalty program can be an easy way to boost customer engagement and grow your business!
Conclusion
Loyalty stamps are a great way to show appreciation to your customers and keep them coming back for more. They are a tangible way for customers to track their progress and earn rewards, and they provide an affordable way for businesses to build brand recognition and reward loyal customers. If you're looking for a way to get started with using stamps for your rewards programs, we've outlined some tips that will make the process easier. So what are you waiting for? Get stamping!
About ESS
At ESS, we know that companies are on a deadline and you need access to your seals right away so we work fast to make sure you have your seal in hand quickly. Experience quick service and we are always happy to answer questions. Get custom stampers to show your new customers and your loyalty members how to earn points and have a positive impact on your business today.